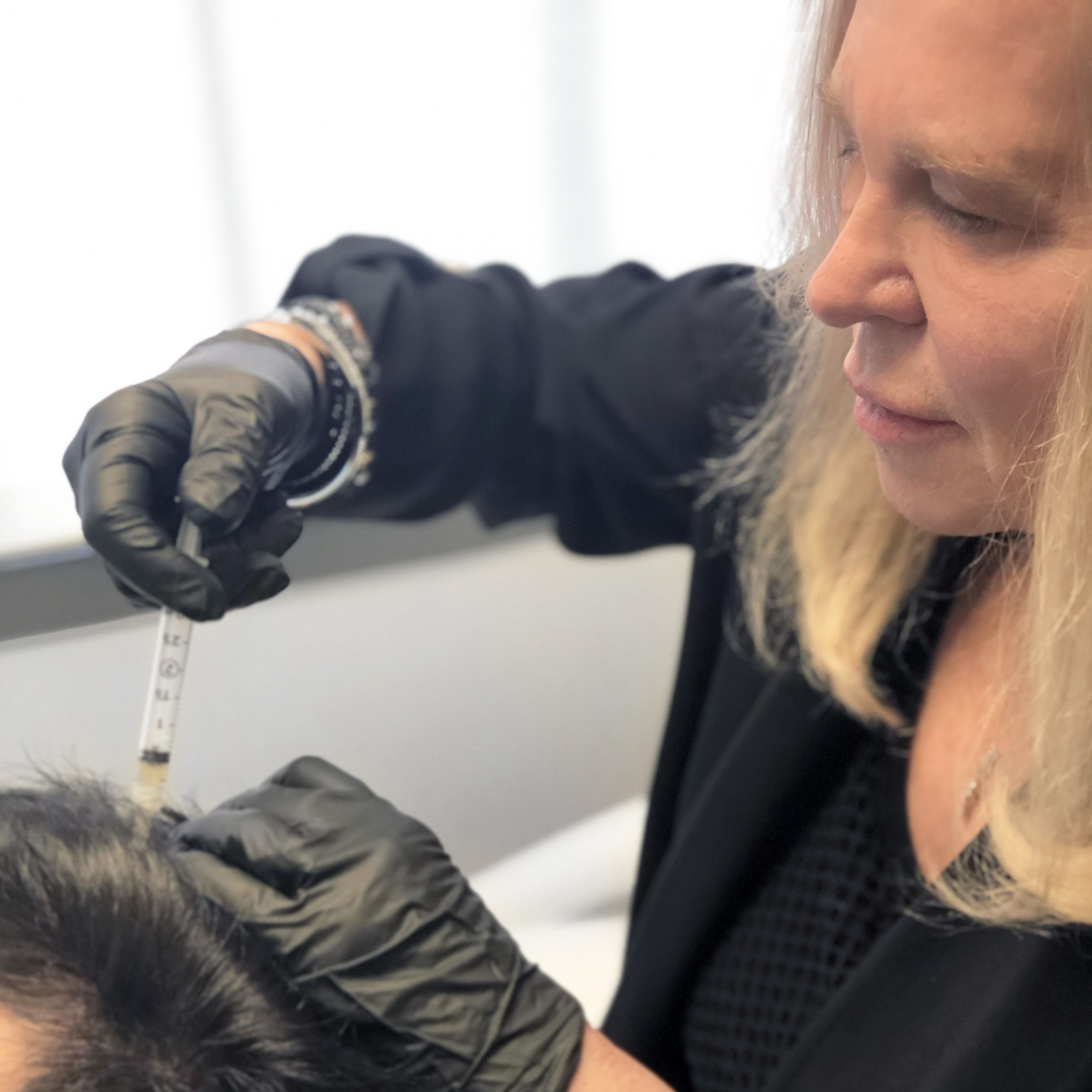 I am Dr. Sylvia Garnis-Jones, a dermatologist.
What it means to be a Dermatologist
It is common for family doctors to state having a 'special interest' in dermatology, which can be easily confused as meaning they are a dermatologist. However, during the two-year residency that a family doctor usually has after their medical degree, very little of that time is spent learning dermatology. In contrast, dermatology requires a 5-year residency program.
Thankfully, there is an easy way to distinguish dermatologists by looking for the acronym FRCPC listed in a doctor's credentials. This stands for Fellow of the Royal College of Physicians and Surgeons of Canada and membership is only approved for specialists.
How I came to be a certified specialist in dermatology
The significance of receiving real dermatology training is illustrated by my own experience. After completing my medical degree (MD) and Masters of Science (MSc) in Anatomy at McGill University, I completed an additional five years residency to obtain the dermatologist speciality certification.
During that time, I worked in a variety of medical settings treating severe cases of psoriasis, rashes, skin cancers, ect.
Integrative dermatology
I am commited to understanding the whole cause of a skin or hair issue - the internal and external contributing factors. The misdiagnosis of skin disorders is often due to a lack of a thorough investigation.
Specialized hair loss treatments
Brook presents your services with flexible, convenient and multipurpose layouts. You can select your favorite layouts & elements for particular projects with unlimited customization possibilities.
Integrity in aesthetics
Pixel-perfect replication of the designers is intended for both front-end & back-end developers to build their pages with greater comfort thanks to the higher customizability, adaptability as well as flexibility.
Psoriasis
Psychotaneous Dermatology